Our first project: delivering stationery donations to schools in Kenya and Tanzania. Click here to see more.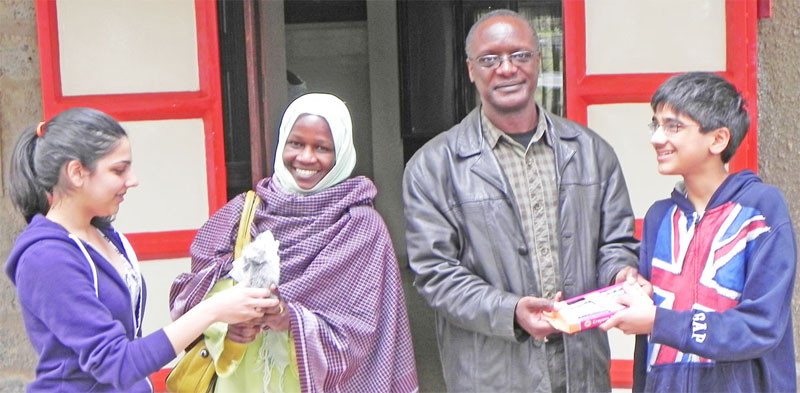 We believe we are privileged to live in Canada but we recognize that our good fortune is due to choices made before we were
born. Our grandparents emigrated from Africa to Canada, so we still have family in Africa. For that reason, we have had the
opportunity to visit Kenya and Tanzania and directly help those in need, by personally delivering donations.
We have also had the opportunity to see first-hand how even our small efforts can have a huge impact. We are inspired to do
more to help the people we've met. They are all working hard to improve lives and we are humbled to realize that we have
the ability to help.
Our next project is to raise $3,000 to help support an SOS Children's Village in Kenya. Please click here to experience a 'virtual visit' .
To donate, please click on the DONATION link at
right to reach our secure Donation site. Donations
can be made via PayPal and go into a dedicated bank
account for transfer to SOS Children's Villages Canada.

We have arranged with SOS Children's Villages Canada
for donations to be designated for an SOS Children's
Village in Kenya.




For more information, please click on any of the following links.